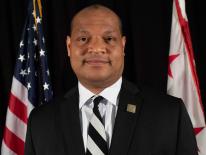 Chief of Staff, Office of the Senior Advisor
Garrett Lee serves as the Chief of Staff to the Senior Advisor for the Executive Office of the Mayor.
Mr. Lee helps ensure strong oversight over offices in the Senior Advisor portfolio along with strong coordination and alignment with relevant independent agencies. He oversees office operations, budget, strategic planning, ongoing solution development to challenges and support for implementation oversight.
With prior DC Government experience, Garrett brings an extensive understanding in the areas of regulatory compliance, government relations and legislation, complex contract negotiations, dispute management and civil litigation.
Mr. Lee earned a Bachelor of Arts in Political Science from Stanford University and a Juris Doctor in Law from Georgetown University Law Center.
As a native Washingtonian, Garrett enjoys spending time with his family and rediscovering the hidden gems throughout the District. He is a proud Ward 4 resident and Nationals fan.